We are sold out of turkeys.

Our attempt to get more turkeys was unsuccessful.
We would like to thank all of our faithful supporters for helping us sell OVER 1,200 DEEP FRIED TURKEYS!
Next year we will once again start taking orders on Nov. 1, 2021. If you would like to be added to our mailing list please send an email to: Les@NoahsFARM.org.
We would appreciate any donations to our 13 water well project in Zimbabwe, Africa.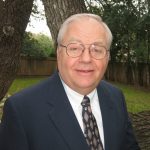 Happy Thanksgiving!
Les Thomsen
Date/Time
Event
11/24/2021
9:05 am - 3:40 pm
SOLD OUT

Tuesday – November 24th 2020
ALZAFAR SHRINE AUDITORIUM, San Antonio Texas
Date/Time
Event
11/25/2021
9:05 am - 3:40 pm
SOLD OUT

Wednesday – November 25th 2020
ALZAFAR SHRINE AUDITORIUM, San Antonio Texas
Date/Time
Event
11/26/2021
7:40 am - 4:35 pm
SOLD OUT

Thursday – November 26th 2020
ALZAFAR SHRINE AUDITORIUM, San Antonio Texas