This is our 13th year selling deep fried turkeys. Proceeds go for water wells and education projects in Zimbabwe, Africa.
This is our 12th year providing deep fried turkeys for the wounded warriors at Ft. Sam.
All of this is only possible with your help, and for that we are very thankful.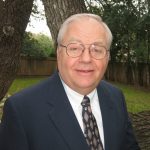 Happy Thanksgiving!
Les Thomsen
** Please note:
All of our turkeys are deep fried using 100% peanut oil.
The increased costs for turkeys, peanut oil, and aluminum foil have forced us to raise our price to $69 this year.