The work of Noah's FARM is accomplished through God's grace, the generosity of donors, and the efforts of a dedicated group of volunteers. Noah's FARM has no paid staff, but we wish to recognize the individuals below who give of their time and talents.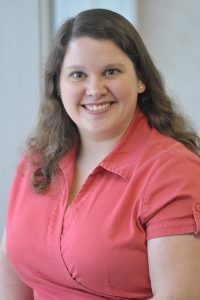 Tricia Cunnington
Volunteer Writer
Tricia donates her writing talents to Noah's FARM online materials. She has a chemical engineering degree from Rose-Hulman Institute of Technology and specializes in Process Safety Management in the Oil and Gas Industry. She resides in the greater Houston, Texas area. She is a huge sci-fi fan, loves crafting, cake decorating, and losing herself in a good book or movie.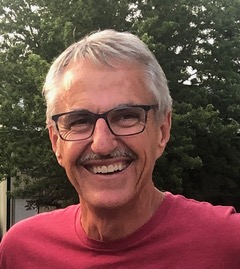 Wayne Leitner
Director of Feeding the Hungry
Home-grown on a modest grain and cattle farm in North Dakota, Wayne Leitner has always enjoyed the outdoors and raising crops and cattle. After majoring in Biology and Chemistry, he was first exposed to third world agriculture in a college class at Mid-America Nazarene University.
Throughout his career in industrial water treatment, Wayne and his wife, Becky have supported various mission opportunities, especially those focusing on food and water production. The projects sponsored by Noah's FARM were of particular interest because of the active participation seen from the Zimbabwe people and many options to train and encourage both young and old, alike. "It's rewarding to see boreholes providing water for families and then have the opportunity to share news of the Living Water with them. We have projects for others who have an interest in helping in food and water projects including work from their local area or travel to Zimbabwe to experience these projects firsthand."
Wayne enjoys hunting, fishing, RVing and traveling with Becky around the world, especially when these travels include opportunities to serve others.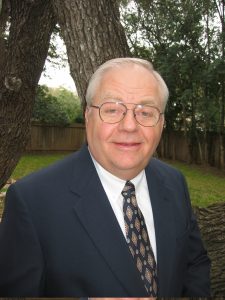 Les Thomsen, EA
President and Co-Founder
In 1964-66 Les lived as a teenager in Uganda and Kenya, East Africa. Little did he know that so many years later in January 2007 God would touch him on the shoulder and ask him to help a poor but very well educated pastor in Zimbabwe, Africa. His experiences as a teenager helped prepare him for this volunteer ministry assignment.
Les was a member of the Pioneer Class at Mid-America Nazarene College in Olathe, Kansas. For over 25 years has worked in the tax department at a CPA firm in San Antonio, Texas. He is an Enrolled Agent (EA). Proudly married to his college sweetheart for over 50 years. His hobby is judging at BBQ cook offs.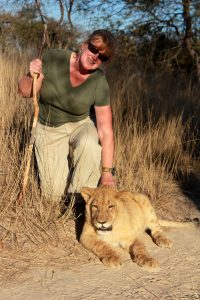 Lee Ann Johnson Linam
Vice President and Director of Advocating for Education
Lee Ann Johnson Linam brings a diverse background and a heart for international missions to Noah's FARM. She holds a Bachelor's degree in Environmental Education from Texas A&M University and a Graduate Diploma in Environmental Studies from Monash University in Melbourne, Australia, and is completing a graduate certificate in Global Nutrition Programming from Tufts University. She currently teaches science to homeschool students and volunteers with the Texas Master Wellness Program. Lee Ann has participated in mission trips to Peru, Mexico, Haiti, and Zimbabwe and coordinates domestic Work and Witness mission trips for New Braunfels Church of the Nazarene. Her dream is for Noah's FARM to change lives in Zimbabwe through education at multiple levels, with a special focus on community education to improve nutrition and hygiene in rural communities. Her husband, Gordon, daughter, Abby, and son, Frank, share her passion for building friendships, touching lives, and sharing Christ's compassion around the world.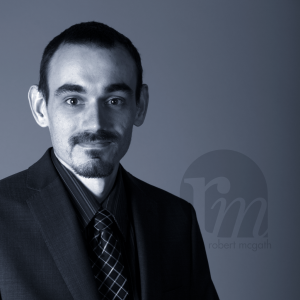 Robert McGath
Volunteer Graphic Designer
Robert is the graphic designer for all our printed material. Graphic design is the passion of every great designer, for Robert McGath (an Entrepreneur Graphic and Web designer) that is the case. He graduated in September of 2016 on the 'Dean's List' (3.84 out of a 4.0) with a Bachelors of Fine Arts from The Art Institute of San Antonio. Robert can bring projects from concept to completion, doing everything possible to ensure their success. He has published his own books, has a quarterly magazine, he does branding, custom typography, and has created games for Android and IOS apps (just to name a few). A member of A.I.G.A. since 2013.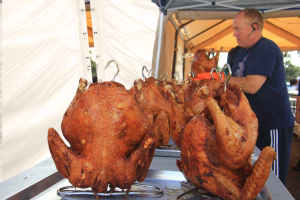 Robert Oakley
Volunteer Recruiter for Turkey Fundraiser
Robert Oakley enlisted into the U.S. Navy at the St. Louis MEPS, St. Louis, MO as a Fireman Recruit September 1, 1988. His first duty assignment was as a Machinist Mate on the USS Missouri. His Naval service was completed on August 31, 1990, at which time he returned to his home state of Illinois to go to college. While pursuing his degree he married Tamara Oakley in August of 1993 and now has four children Rebekah, JoAnna, Michelle and Daniel.
May 05, 1999, he reenlisted into the U.S. Army as a Musician. His service in the Army ultimately brought him to New Braunfels TX where he retired from the Army and now is enjoying civilian life.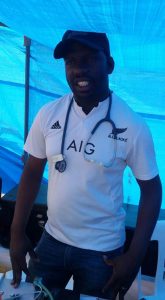 Makovere Tamuka
Onsite Medical Mission Coordinator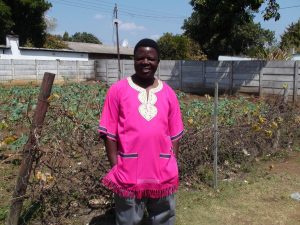 Rev. Noah Sibanda
He was the Director of Reaching the Lost and Feeding the Hungry.
Reverend Noah Sibanda's work to grow God's kingdom in Central Zimbabwe was the inspiration for Noah's FARM. Noah grew up in Bulawayo, Zimbabwe, and came to know Christ as a result of the ministry of a local pastor who faithfully reached out to his family. Starting school only at age 11, Noah sold doughnuts on the street to finance his own secondary education and went on to earn a Bachelor's degree at Nazarene Theological College of Central Africa in Malawi and a Master's of Divinity at Africa Nazarene University. Noah served in pastorates in Kenya and Bulawayo before accepting a call to pastor Mkoba CON in Gweru. He and his wife, Reverend Margaret Sibanda, shared a heart to see people of the Midlands Province reached for Christ and planted more than 30 churches, most of them pastored by men and women mentored by Noah and Margaret. In those church plants Noah would open the door for Noah's FARM to invest in water, agriculture, education, and mobile medical clinics–providing the opportunity to nourish body and soul, especially for widows and orphans. Noah loved the land and served as our first director for both Feeding the Hungry and Reaching the Lost, along with pastoring Mkoba Church of the Nazarene and serving as the first District Superintendent of the Midlands District.
Though we mourn Noah's passing from Covid 19 in February of 2021, his legacy of faith and service will live on in the leaders he raised up, in his faithful family, and in the work of Noah's FARM.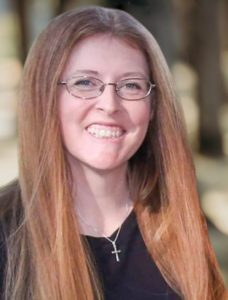 Stacy Lennen
Administrative Assistant
Stacy recently relocated to New Braunfels, TX from Oregon. She has spent numerous years in a volunteer position helping to run a youth summer camp for an Oregon non-profit. She is happy to join the Noah's FARM team, bringing her strong organizational and administrative skills.