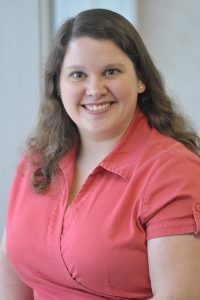 Tricia Cunnington
Volunteer Writer
Tricia donates her writing talents to Noah's FARM online materials. She has a chemical engineering degree from Rose-Hulman Institute of Technology and specializes in Process Safety Management in the Oil and Gas Industry. She resides in the greater Houston, Texas area and attends the Woodlands Community Church of the Nazarene. She is a huge sci-fi fan, loves crafting, cake decorating, and losing herself in a good book or movie.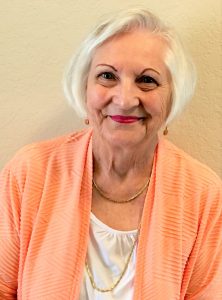 Barbara Schuller
Volunteer Administrative Assistant
Barbara Schuller is an Administrative Assistant that has worked with non-profit organizations since 2006 as a part-time employee and as a volunteer. Barbara has served as a Board member for two non-profit organizations. When she saw a presentation given by Les Thomsen about Zimbabwe, Africa she introduced herself to Les. Her son John had gone to Uganda, Africa for Utah State University's "Engineers without Borders". Barbara knew of Africa's need for water wells, electricity, education and growing food. Volunteering for Noah's FARM would be an honor and Les Thomsen was in need of her help. For two years Barbara has volunteered to maintain their website, send out email blasts, shared information and pictures on their Facebook page, and helped at "turkey time". The annual fundraiser for Noah's FARM is deep-fried turkeys for Thanksgiving and she is looking forward to helping this year. Barbara lives in New Braunfels, Texas with her son Jason, daughter-in-love La'Nette, granddaughter Abbygail (Abby), granddaughter Madison (Madi), and two cute dogs – Jake and Mr. Patchouli.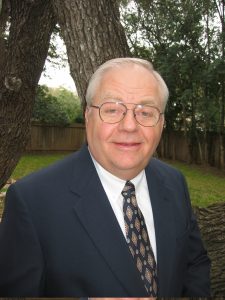 Les Thomsen, EA
President and Co-Founder
In 1964-66 Les lived as a teenager in Uganda and Kenya, East Africa. Little did he know that so many years later in January 2007 God would touch him on the shoulder and ask him to help a poor but very well educated pastor in Zimbabwe, Africa. His experiences as a teenager helped prepare him for this volunteer ministry assignment.
Les was a member of the Pioneer Class at Mid-America Nazarene College in Olathe, Kansas. For over 25 years has worked in the tax department at a CPA firm in San Antonio, Texas. He is an Enrolled Agent (EA). Proudly married to his college sweetheart for over 47 years. His hobby is judging at BBQ cook offs.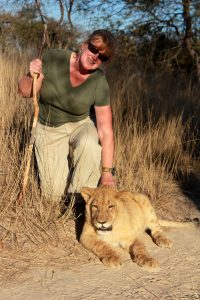 Lee Ann Johnson Linam
Director of Advocating for Education
Lee Ann Johnson Linam brings a diverse background and a heart for international missions to Noah's FARM. She holds a Bachelor's degree in Environmental Education from Texas A&M University and a Graduate Diploma in Environmental Studies from Monash University in Melbourne, Australia, and is completing a graduate certificate in Global Nutrition Programming from Tufts University. She currently teaches science to homeschool students and volunteers with the Texas Master Wellness Program. Lee Ann has participated in mission trips to Peru, Mexico, Haiti, and Zimbabwe and coordinates domestic Work and Witness mission trips for New Braunfels Church of the Nazarene. Her dream is for Noah's FARM to change lives in Zimbabwe through education at multiple levels, with a special focus on community education to improve nutrition and hygiene in rural communities. Her husband, Gordon, daughter, Abby, and son, Frank, share her passion for building friendships, touching lives, and sharing Christ's compassion around the world.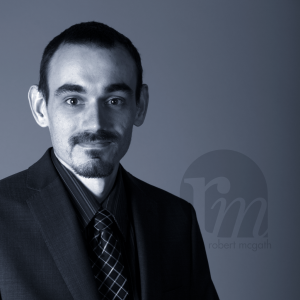 Robert McGath
Volunteer Graphic Designer
Robert is the graphic designer for all our printed material. Graphic design is the passion of every great designer, for Robert McGath (an Entrepreneur Graphic and Web designer) that is the case. He graduated in September of 2016 on the 'Dean's List' (3.84 out of a 4.0) with a Bachelors of Fine Arts from The Art Institute of San Antonio. Robert can bring projects from concept to completion, doing everything possible to ensure their success. He has published his own books, has a quarterly magazine, he does branding, custom typography, and has created games for Android and IOS apps (just to name a few). A member of A.I.G.A. since 2013.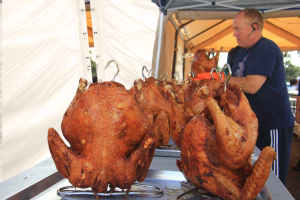 Robert Oakley
Volunteer Recruiter for Turkey Fundraiser
Robert Oakley enlisted into the U.S. Navy at the St. Louis MEPS, St. Louis, MO as a Fireman Recruit September 1, 1988. His first duty assignment was as a Machinist Mate on the USS Missouri. His Naval service was completed on August 31, 1990, at which time he returned to his home state of Illinois to go to college. While pursuing his degree he married Tamara Oakley in August of 1993 and now has four children Rebekah, JoAnna, Michelle and Daniel.
May 05, 1999, he reenlisted into the U.S. Army as a Musician. His service in the Army ultimately brought him to New Braunfels TX where he retired from the Army and now is enjoying civilian life.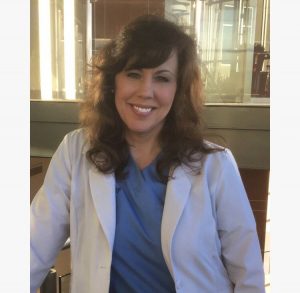 Dr. Tamara DeShazo, FNP
Senior VP, Director of Medical Missions
After obtaining her degree as a Registered Nurse, Tamara worked in Endocrinology taking care of patients with diabetes. Years later, she obtained her Nurse Practitioner license managing the health care of surgical patients. Tamara completed her doctorate degree in clinical practices in 2018. On her first trip to Zimbabwe with Noah's FARM in 2016, Tamara fell in love with the people there. God called to her and with her medical background has prepared her to lead the volunteer Medical Missions team to Zimbabwe.
Tamara loves spending time with her amazing husband Charles and their two children. Her hobbies include playing the cello and landscaping outside. Every Thanksgiving, you can find her volunteering her time on the Turkey Project with Noah's FARM.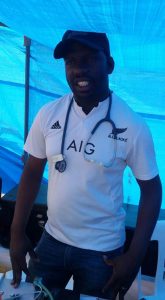 Makovere Tamuka
Onsite Medical Mission Coordinator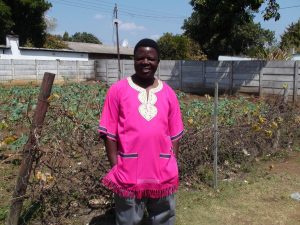 Rev. Noah Sibanda
Director of Reaching the Lost and Feeding the Hungry