DEEP-FRIED TURKEY
SPONSORSHIP A TURKEY NOW!
SHOW YOUR THANKS BY GIVING TO HELP OUR WOUNDED WARRIOR'S, THEIR FAMILIES AND OUR DISABLED VETERANS!
THE NEED: Our wounded warriors and their families at Fort Sam and our disabled veterans in the greater
San Antonio area would like a real deep fried turkey dinner this Thanksgiving.
OUR GOAL: We need sponsorship for 200 deep fried turkeys.
YOUR HELP: With your tax deductible donation of $79.00 a great deep fried turkey dinner
will be delivered to these brave men, women and their families.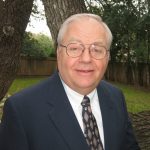 Pay $79.00 to SPONSOR a deep-fried turkey for Wounded Warriors with any credit card.

OR
Donate Any Amount You Like
OR
Mail your tax-deductible check made out to NOAH'S FARM to:
NOAH's FARM – 105 Sterling Browning Rd, San Antonio, TX 78232
Thank you!