TAKUDZWA
The whiz kid in her uniforms, Oh she is a high flier! She is taking Math, Chemistry, and Physics and hoping to be a medical doctor. In the fall of 2016 Takudzwa took four Cambridge Exams and passed all with top grades. She is currently interviewing and has submitted her application to enter the University of Zimbabwe Medical College in Aug. 2017.

ASHLEY
This wiz kid scores high grades, her dream and vision is to be a medical doctor. She is currently in her last year of high school.
ELLEN
Another wiz kid. She wants to be surgeon. She is in eleventh grade at a college prep. school. She will take her Cambridge exams in the fall of 2018.
ELLEN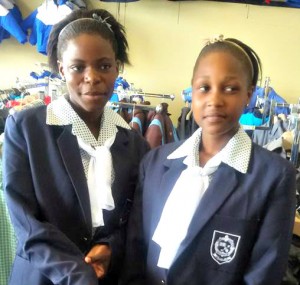 Ashley and Ellen
Trying on their new uniforms in preparation for high school.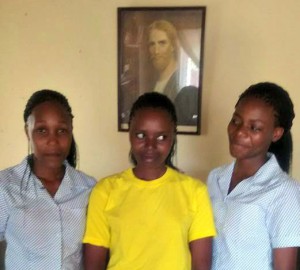 Takudzwa, Ashley and Ellen
Noah Sibanda had the privilege of taking these three wiz kids to boarding school.